Bloody TL80 Terminator Laser Gaming Mouse
Key Features:
Fastest response – our unique switch will give you a minimum of 0.2ms tactical response speed faster than anyone else – kill or be killed with the fastest gaming mouse out there

Infrared scroll wheel – not only did we want gamers to have the fastest click response time but we wanted them to enjoy the fastest wheel response

8200 CPI Avago 9800 Laser engine – with 5 Multiple setting preset you can set for the dpi change

Glide smoothly – our x'glide metal mouse feet technology adds durability and improves the glide of the mouse

All new software – comes equipped with Ultracore4 software activated and our exclusive Ultra Core4 BLOODY 5 Gaming software – macro settings – Multiple actions performed in gameplay
Product Description
The BLOODY mouse devices are characterised by a unique design, use of state-of-the-art technologies and materials of highest quality. Thanks to those properties, they are top-of-the-range devices even for the most demanding players.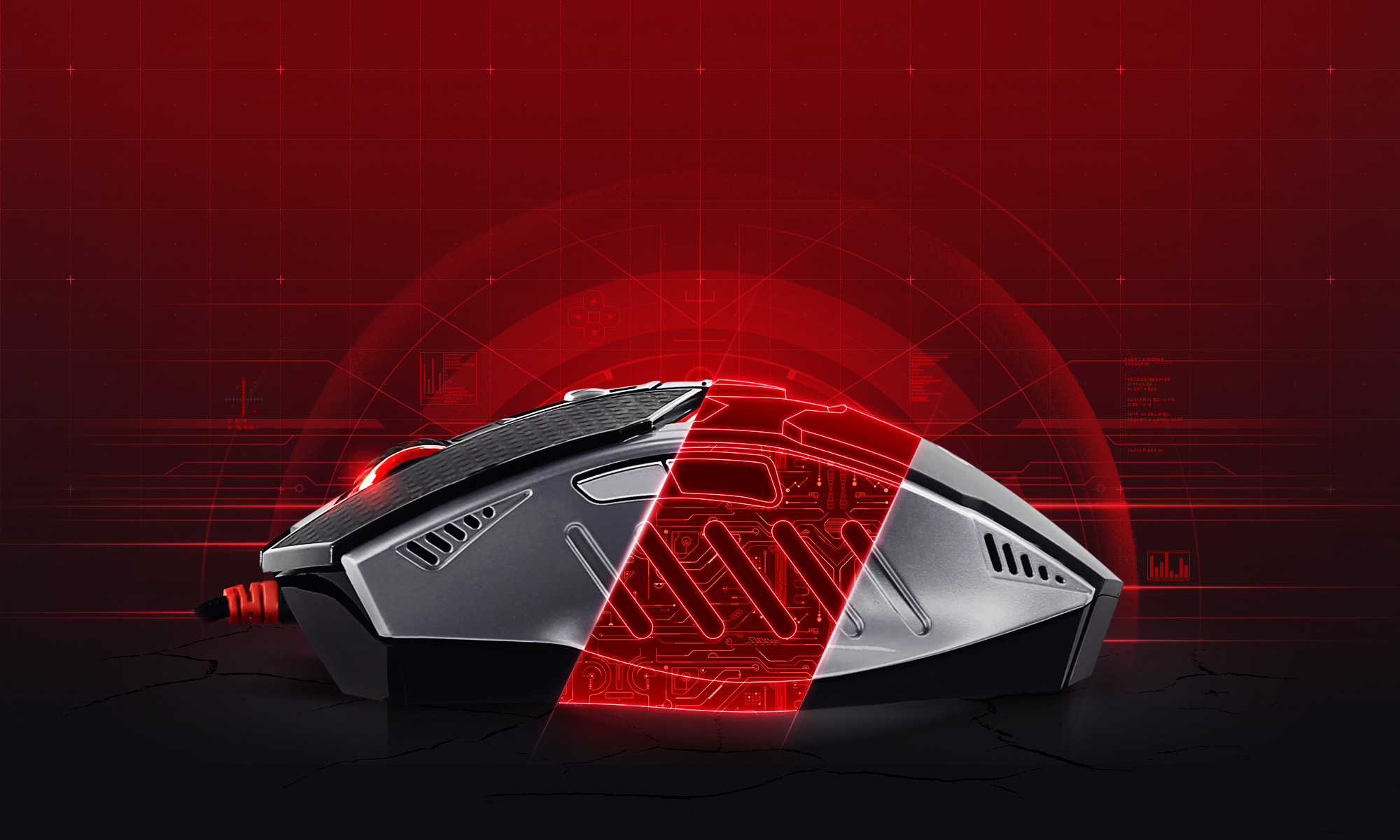 EXTREME CORE 4
Support ensuring the user 4 levels for different game requirements (low to extreme). Each level is dedicated to a different game type:
Core1: adapted to RTS and RPG,
Core2: adapted to FPS,
ULTRA Core3: adapted to advanced FPS games,
EXTREME Core4: adapted to advanced MMO games\

SENSOR AVAGO A9800
Proven, reliable laser sensor AVAGO 9800 providing a 8200 DPI resolution will ensure speed and precision even in the most complicated game scenarios. Resolution range (max 5 levels) as well as frequency range (max 4 levels) allows the user to customize the device to fit his/her needs.

RUBBER
Rubber top coat makes the device perfectly compatible with the hand, preventing it from gliding, and allowing the device to react to the gamer's every impulse.

ARMOR BOOT
The BLOODY mouse devices are fitted with aluminum gliders ensuring a 20% faster functioning in comparison to other gaming models.